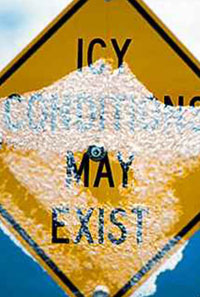 So it's snowing here for the second time within a month. There isn't a lot of snow this time...just lots of ice...enough to cause the school district to worry about buses and parents traveling on icy roads.
On Saturday it was 72 degrees. We were all in shorts and the kids spent the entire day outside. Today it's 28 degrees and my driveway is a solid sheet of ice. The temperature is supposed to continue to drop which means no chance of meltage anytime soon.
Here are the great things about that...
SLEEPING IN - I stayed up WAY TOO LATE last night, as is the case every time my husband travels, so I was very grateful to be able to hop back into my warm bed after I checked the Allen ISD website at 6am and found out that school was canceled. Unfortunately, my husband is stuck in McAllen, TX for at least the next 24 hours because there are no flights coming into or out of DFW, so it'll be another late night.
REALLY GOOD BREAKFAST - sometimes, if I'm really on the ball, I make a great breakfast for the kids in the mornings before school. But usually it's just on Sundays that I do that. So today, we took advantage of the day off and had breakfast tacos! Well, I made breakfast tacos for the kids. I didn't actually eat them. I had a fruit smoothie and Green Tea because breakfast tacos aren't vegan.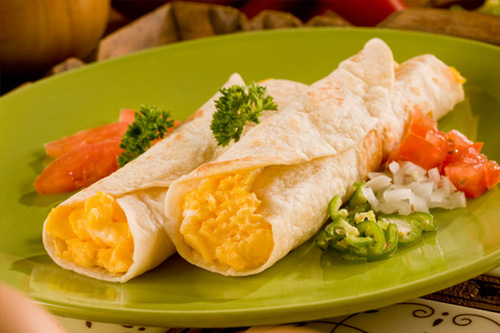 Costco tortillas, scrambled eggs, cheese and salsa
WATCHING MOVIES - Not only am I a planner and a detail girl, but I am also addicted to the new weather app on my Droid, so I planned ahead yesterday and got 2 movies from Redbox last night before the torrential rain...then sleet...then ice started.

We loved them both! This was the best part of Despicable Me, by the way...Agnes Clips
WINTER CLEANING - I don't know how it's possible to have to do this as often as we do, but apparently it is. Today all the kids cleaned out their closets and toy boxes. Oddly, after 6 hours of playing, it doesn't really look like they've done anything.

Staying in JAMMIES all day - I LIVE for days like these. Knowing that NO ONE is going to drop by unexpectedly. Knowing that I don't have to be anywhere because the roads are too treacherous for travel. First thing this morning, I declared it JAMMIE DAY!!!
It's been a nice unexpected extension of the weekend and the perfect balance between productive and relaxing. Unfortunately we didn't get to the part where we were supposed to make popsicles out of orange juice and hot glue all the things that have broken over the past 6 months.
THIS JUST IN...no school again tomorrow due to continued icy road conditions...guess we'll be making those popsicles and having hot glue day tomorrow since we didn't get to it today.