The morning started much earlier than any of us intended, when the smoke alarm in my bedroom went off bright and early at 6:30am! Relentless, shrill beeping isn't exactly the most pleasant way to wake up in the morning, but if you combine it with complete darkness because of a power outage, it's even less pleasant. (Monday night, during the torrential downpour, I DID actually have the flashlight next to my bed just in case the power went out, but since it didn't and since there was no rain or sleet or snow LAST night, I had already put the flashlight back in the laundry room.) Since my husband didn't make it home last night, it was Spell Girl's turn to sleep in my room with me. The two of us put our sleepy heads together and managed to find a flashlight, then a step ladder...and finally a yardstick to turn off the beeping.

SUCCESS #1 (smoke alarm off!)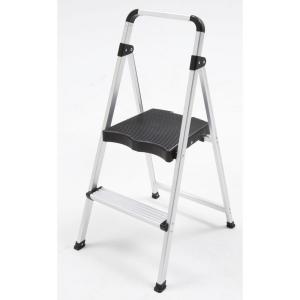 clearly, this was no where NEAR tall enough to help me reach the smoke alarm on the CEILING
We managed to sleep in until 7:45, and then I gave up and went downstairs to make breakfast. Just as I turned on the oven, the power went out again. (ugh!) Fortunately it was only out for 15 minutes and I was able to finish the cinnamon rolls...which I DID NOT EAT because they're not vegan....but the kids loved them.

SUCCESS #2 (a good breakfast)
It wasn't until later that I discovered there were rolling blackouts being scheduled in the entire Dallas area in an effort to prevent a TOTAL blackout due to higher usage. These continued throughout the day in our area for about 15 minutes at a time.
Dallas Area Power Outages
My son spent the afternoon chipping the ice off the driveway with 3 other boys. They had a great time and actually made a pretty big difference in the driveway. Who knew we'd need those snow shovels?
SUCCESS #3 (happy, productive children)
At 4pm today, my husband FINALLY made it home from his business trip.
SUCCESS #4 (all Thunells back in the same house)
He flew from McAllen to HOU this morning at 6:30, just to find out when he got there that all the flights into DFW had been canceled for the second day in a row. So he decided to rent a car and drive the four hours to DAL. Kinda reminds you of that movie, huh?
After watching Despicable Me for the third time (just as good the second and third times, by the way), we went downstairs and "veganized" an oatmeal cookie recipe.

SUCCESS #5 (no animals were harmed in the baking of these cookies)
I substituted whole wheat flour for the white, agave nectar for the sugar, Earth Balance for the butter, left out the egg, and threw in some vegan chocolate chips and POOF! healthy, delicious, oatmeal cookies that the kids really liked, too!
We didn't get to the hot glue, but we did make the orange juice popsicles. Tomorrow is SNOW DAY #3, though, so we'll have one more shot at gluing things. I think we'll add "at home mani/pedis" to the list for tomorrow. I'm going to run out of ideas, though, if this weather continues.
Oh yeah...and there was one more success today...Punxsutawney Phil didn't see his shadow so SPRING is ON IT'S WAY. (I'm sure that's significant somewhere, but this is Dallas! It was just spring here last week and I'm sure another spring is just a few days away.)