Just in case you didn't happen to see the most exciting football game on ESPN last night, here's a highlight video...
ALLEN HS v PLANO EAST
It was an amazing game. I don't think I breathed at all during the last quarter. And once again, #19 Andrew Rodriguez was phenomenal. Love that kid!!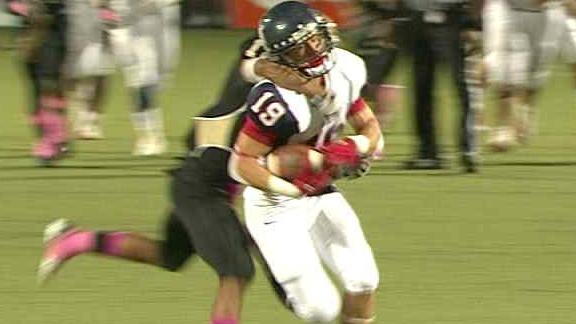 I'm so glad we got to see this game in person. It was totally worth being stuck in the parking lot for 45 minutes and staying up until midnight on a school night!
Final score: Allen 42 Plano East 38