My head is spinning and I feel a little like my brain has been replaced with oatmeal.
The Little Mermaid opens tonight, so we took one very excited, very peppy mer-sister to the middle school at 7:00am for her backstage call. She's not enjoying putting on all that make up, but she does love the end result. There are lots of sparkles on those cute mer-faces! I wish I could sneak back there with a camera, but since their filming the show, they aren't allowing any pictures of even the costumes.
Since Craig and I will be at our DMCO concert tonight, we snuck in to the school to see the Little Mermaid at 9:00am. That show was their final full dress rehearsal, and all the 6th graders from the surrounding elementary schools were invited to come. Craig and I look nothing like 6th graders, but they let us sit in the back and watch anyway. What an awesome show! I am loving this experience for Emma. She looked so confident and outgoing up there on that stage. It's kind of thrilling to see your kids excel at something they've worked really hard for.
As soon as LM ended, Craig dropped me off to get my hair done for tonight's concert, and he ran to the grocery store to stock up on bread, milk, and propane tanks for the winter storm that is supposedly headed our way. Isn't Texas weather the craziest, most fickle thing on the planet?? It's difficult to prepare for 10 degrees and icy when it's 72 and sunny right now. For heaven's sake, Craig and McKay played golf yesterday afternoon!
We are home for a very brief lunch and then as soon as Savannah gets home at 1:15, we're off to the Meyerson Symphony Center. Savannah's call time is at 2:30. Did I mention she's going to portray Mary tonight as the choir sings O, Little Town of Bethlehem? She and her Joseph counterpart will be wearing authentic Bethlehem costuming and will be met by an acting coach to help them for their 5 minute segment of the concert. She's even carrying a REAL baby! I am so grateful for and in awe of that mother who let her child be Baby Jesus in this production. Savannah is so excited. These directors seriously have left NOTHING to chance. Every breath of this performance will be planned, rehearsed, and expected. What an amazing experience.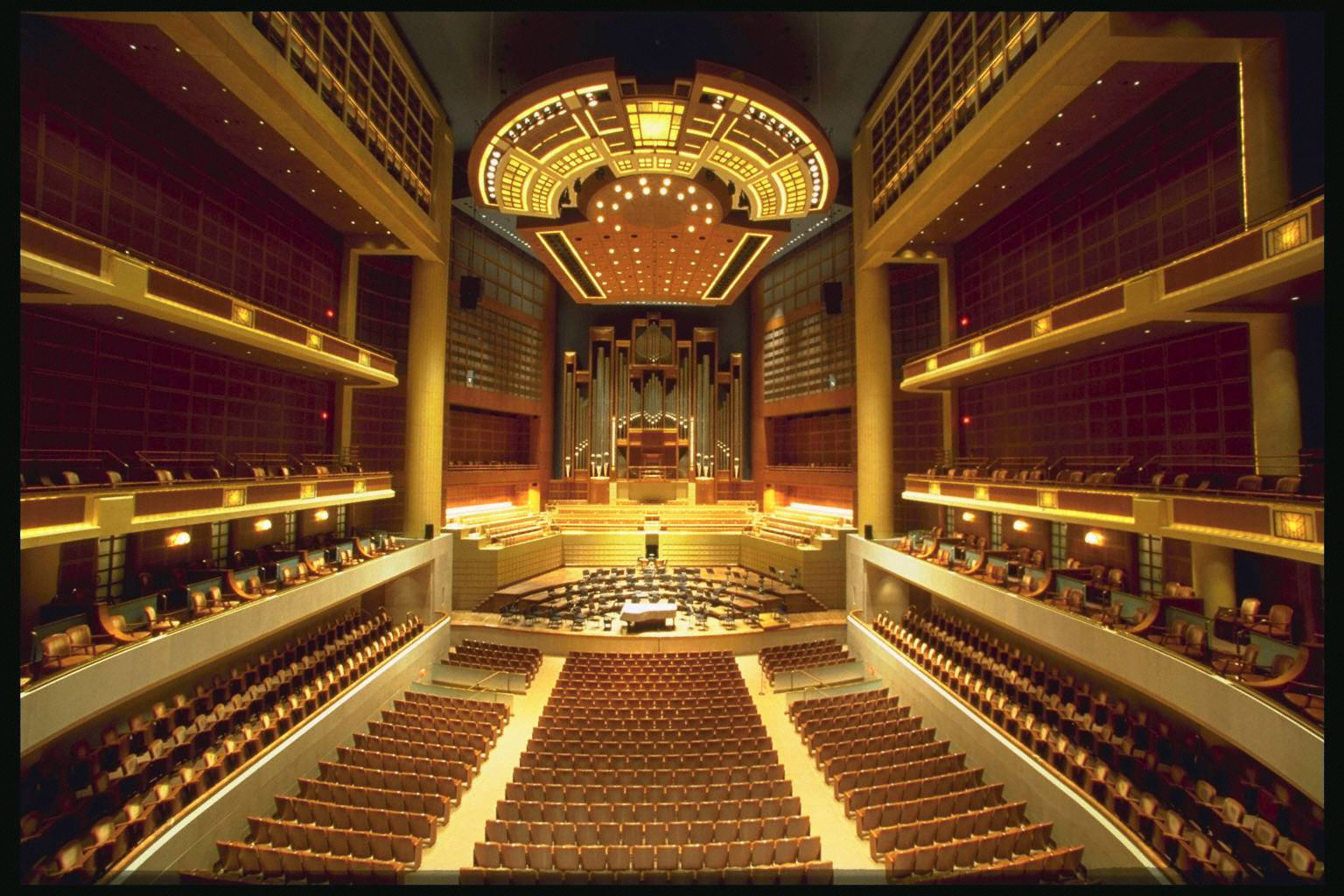 And this is where we will be singing. Can you even imagine? I have only ever been a member of the audience in this gorgeous venue. I can't even tell you what it will be like to sing for a sold out symphony hall. Have I said "amazing" too many times??
OK, time to orchestrate the carpooling and food for three other children, make ten more phone calls, and get dressed for this thing. I'm sure I will be exhausted tonight, but I will definitely post tomorrow about how everything goes.
I am so grateful for the people who make use of the handful of talents my little family possesses. I'm grateful for the opportunity to be in the presence of excellence. And I hope that the people who attend tonight will feel the same powerful spirit that we have felt each time we've sung this beautiful music.